Senior QA Engineer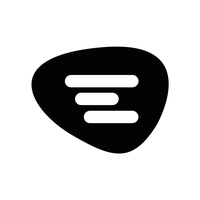 Trengo
Quality Assurance
Utrecht, Netherlands
Posted on Wednesday, October 18, 2023
Are you the Senior QA Engineer we are looking for? Trengo is looking for you to join and enable one of our cross-functional engineering teams to release and improve product features by designing and implementing testing across the development cycle, with a focus on test automation and test quality. Read on to discover what benefits are in for you!
At Trengo, we believe in a world where technology empowers the relationship between companies and their customers. That's why our mission is to build the smartest customer engagement platform to replace repetitive work with meaningful conversations. How do we do that? Our software makes it easy for customer-facing teams to communicate with customers via multiple channels, all in one shared inbox. Email, Instagram, Facebook, WhatsApp, live-chat, you name it. With a Series A investment of $36M led by Insight Partners and Peak Capital and becoming one of the four official WhatsApp Business Solutions Providers in the Netherlands, we empower our customers to scale their businesses and optimize the channels their clients truly prefer.
If you want to dive deeper, feel free to take a look at our
documentation
for different Trengo integrations, like the website widget, REST APIs, sidebar apps, custom channels and flowbots:
https://developers.trengo.com/.
You are also welcome to create a free trial account and have a peek at Trengo.
Let's break down this vision into a little taste of your work at Trengo:
• You will be working closely with
Sandra
,
Abdul
,
Anchal
and
Agil
as part of one of our cross-functional engineering teams to test new features and functionalities and ensure a high performance of our product.
• You will get busy with test automation and manual tests - think performance, security, smoke testing - not only for web and API, but also ideally for our mobile app (iOS and Android) and database as well.
• You will act as an advisor and enabler for other engineers on how to strive for quality in testing.
• You will be in charge of increasing our automation testing coverage and you can act as a mentor for your colleagues.
• You will proactively communicate with your own team as well as with other departments to identify user issues and create value for our customers and internally for Trengo.
Now that you know a bit about us, can you tell us a bit about you? I hope you can identify yourself with some of these:
• You can confidently conduct performance and security tests on web application, and ideally also on mobile devices and our (cloud) database.
• Testing new features of web applications is also not new to you: you've done it before and are eager to do it again in a welcoming, dynamic team environment.
• You have extensive experience with test automation and you are familiar with introducing new ideas and processes inside product teams.
• You have significant experience with E2E tools and frameworks (we use Cypress and Postman), CI/CD (Github and Github Actions) and you code yourself in JavaScript.
• You use your knowledge of best practices in the industry to advise the teams on test quality.
• You can work independently, stand behind your own decisions, and take your team members along on a journey, explaining what you're setting up for them.
• You are a skilled communicator and collaborator with both engineers and non-technical people - to achieve the best outcomes, our teams prioritize open communication, learning from mistakes without assigning blame, and freely sharing information.
This is what we carefully prepared for you:
• Finding yourself in a fast-growing company where
your career can evolve
. With the help of your number one supporter, your manager, you will follow our departmental growth tracks to pursue the career
you
want. This is one of the reasons for our positive
Glassdoor reviews
(
4.4/5
).
• We really value flexibility and trust our people. That's why we work hybrid, and our people can work from abroad for 60 days per year.
• Free sessions with on-demand psychologists from
OpenUp
. Your
mental health
is important to us.
• An education budget of €1000 to feed your curiosity, extra budget for team trainings, and 2 extra days off for your courses or conferences, if needed.
•
28 vacation days
to rest, have fun, and travel as you wish. But, every once in a while, we also like to do it together. The last time, we went on an amazing
trip to Valencia
!
• Fancy learning Dutch? We also offer Dutch courses for our international employees!
• When you work from our
beautiful office
: you can bet we have delicious
warm lunches
together prepared by our in-house chef and workplace experience team. Also, your
traveling expenses
to Utrecht will be reimbursed.
Your recruitment experience at Trengo
We aim for our recruitment experience to be fast, enjoyable, and fruitful - for both sides. Via this
link
, you can see what you can expect from your recruitment journey with us.
Otherwise don't worry, we understand if you don't know what to do right now. You like what you read but you still have questions before deciding to move forward. We got you! I am
Evangelos
, your friendly recruiter and part of Trengo's Talent Team. Happy to clarify any doubts, so you can make a good choice, whichever that is. If you are not ready to apply yet, feel free to ask a question in the flowbot. If you are ready, talk to you soon.