Customer Success Manager (German speaker)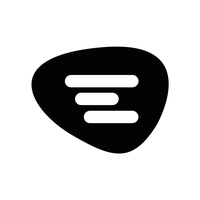 Trengo
Customer Service, Sales & Business Development
Utrecht, Netherlands
Posted on Monday, October 16, 2023
Summary
At Trengo, we believe in a world where technology empowers the relationship between companies and their customers. That's why our mission is to build the smartest customer engagement platform to replace repetitive work with meaningful conversations. How do we do that? Our software makes it easy for customer-facing teams to communicate with customers via multiple channels, all in one shared inbox. Email, Instagram, Facebook, WhatsApp, live-chat, you name it. With a Series A investment of $36M led by Insight Partners and Peak Capital and becoming one of the four official WhatsApp Business Solutions Providers in the Netherlands, we empower our customers to scale their businesses and optimize the channels their clients truly prefer.
As a Customer Success Manager, you'll take ownership over your own book of business, acting as the expert point of contact for all things product - helping them deploy our platform and uncover upgrades and expansion opportunities by building new relationships.
You'll work hand-in-hand with our Sales, Marketing and Product teams, delivering the best possible experience to all of our customers. You'll do this by managing product deployment, relationship reviews, training, collecting actionable feedback and, in some cases, customizing resources for our largest customers.
If you want to see tangible results of your efforts manifest in product activation and revenue, if you want to help make business personal for our global customers and you want to work with an ever-growing and changing team, you'll find a home as a Customer Success Manager at Trengo.
What your day looks like
Let's break down this vision into a little taste of your work at Trengo:
• You manage your own set of customers, with the aim of driving deep product activation.
• You are a product expert, understanding how we can solve our clients' obstacles around customer experience and internal/external communication.
• You are in charge of running deployment projects with your customers.
• You provide a great experience to customers that reach out to us with questions or problems.
• You partner closely with Sales, to increase Customer Life Value (CLV) by identifying expansion and referral opportunities.
• You are deeply involved in shaping what Customer Success looks like at Trengo. This is truly a team effort.
• You conduct regular relationship reviews and expand your own book of business.
What you are like
Now that you know a bit about us, can you tell me a bit about you? I hope you can identify yourself with some of these:
• 1-2 years of experience working in a customer-centric role and organization.
• You have a proven track record of adding real value to a dynamic and fast-growth company.
• You have a passion for the customer and the product.
• You have the ability to understand and communicate complex problems clearly and concisely to different audiences. Thanks to this, you are able to build lasting relationships with customers and colleagues.
• You are a self-motivating and entrepreneurial team player.
• Business proficiency and command of German & English language.
• You are structured and well-organized in your job.
• Experience with a CRM is a plus.
• Ability to work autonomously, and when to ask for help and guidance.
What we offer
This is what we carefully prepared for you:
• Finding yourself in a fast-growing company where
your career can evolve
. With the help of your number one supporter, your manager, you will follow our departmental growth tracks to pursue the career
you
want. This is one of the reasons for our positive
Glassdoor reviews
(
4.4/5
).
• We really value flexibility and trust our people. That's why we work hybrid, and our people can work from abroad for 60 days per year.
• Free sessions with on-demand psychologists from
OpenUp
. Your
mental health
is important to us.
• An education budget of €1000 to feed your curiosity, extra budget for team trainings, and 2 extra days off for your courses or conferences, if needed.
•
28 vacation days
to rest, have fun, and travel as you wish. But, every once in a while, we also like to do it together. The last time, we went on an amazing
trip to Valencia
!
• Fancy learning Dutch? We also offer Dutch courses for our international employees!
• When you work from our
beautiful office
: you can bet we have delicious
warm lunches
together prepared by our in-house chef and workplace experience team. Also, your
traveling expenses
to Utrecht will be reimbursed.
Your recruitment experience at Trengo
We aim for our recruitment experience to be fast, enjoyable, and fruitful - for both sides. Via this
link
, you can see what you can expect from your recruitment journey with us.
Otherwise don't worry, we understand if you don't know what to do right now. You like what you read but you still have questions before deciding to move forward. We got you! I am
Evangelos
, your friendly recruiter and part of Trengo's Talent Team. Happy to clarify any doubts, so you can make a good choice, whichever that is. If you are not ready to apply yet, feel free to ask a question in the flowbot. If you are ready, talk to you soon.