Financial administrator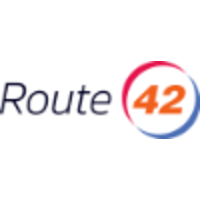 Route42
Accounting & Finance
Breda, Netherlands
Posted on Monday, February 27, 2023
Job description
About us
Since 2015, transporters in the Netherlands have been getting more out of their fleets thanks to Route42's smart technology. 'Fueled by data, driven by intelligence' is our motto. We are a high-tech SAAS scale up from Breda and make transport companies ready for the future. A future in which data and technology are crucial to driving sustainably, efficiently, and safely.

The young and ambitious team at Route42 consists of around 15 people with varying experience and backgrounds. But what they all have in common is passion. Passion to make a difference. Passion to be innovative in a traditional market. Passion to move themselves, Route42 and the customer forward.
What do you do as a Financieel administrateur?
-Complete financial administration, so invoices for monthly subscriptions and hardware deliveries, contract administration, entering and paying purchase invoices, month-end closing and salary administration.
-Reporting for management and investors.
-You are the first point of contact for the accountant and insurance company.
-Administrative HR support.
-Practical support for the team with, for example, new lease cars, parking subscriptions and contact with the landlord, etc.
In short, a broad finance function with plenty of opportunities for further development.
job requirements
What do you bring?

-A completed HBO education.
-A good dose of curiosity and perseverance.
-You are result-oriented and an appointment is really an appointment for you. You make that true.
-You work constructively with your colleagues, the optimal result for the customer is central.
What we have to offer?
-Front Row seats at a fast-growing tech scaleup.
-A top team of smart minds around you and wonderful customers.
-The opportunity to make your mark on the Route42 team.
-Part-time or full-time employment is negotiable in consultation.
-Working in the middle of vibrant Eindhoven (easily accessible by public transport and car).
Can you identify with the above? Then respond quickly to this