Product owner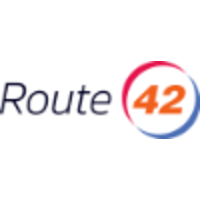 Route42
Product
Breda, Netherlands
Posted on Tuesday, August 23, 2022
Product Owner
Job description
About us
Route42 makes transport companies ready for the future! A future in which data and technology are crucial to driving sustainably, efficiently, and safely. Fueled by data, driven by intelligence is the motto of this high-tech startup from Breda. And it is hitting the spot! Since 2015, smart transporters in the Netherlands have been getting more out of their fleets with the help of technology from Route42. The growth is unstoppable. That is why we are looking for reinforcements in all areas of the organisation to help us achieve our growth ambitions in the coming years.

The young and ambitious team at Route42 consists of around 20 people with varying experience and backgrounds. But what they all have in common is passion. Passion to make a difference. Passion to be innovative in a traditional market. Passion for moving themselves, Route42 and the customer forward. Although results are central to the DNA of Route42, the culture is nice and loose. There is also passion for a little fun, a drink and a party.

Would you like to work as a Product Owner for an innovative and growing organisation where you also help make the world a little more beautiful? Then we are looking for you!
What do you do as a Product Owner?
As a Product Owner at Route42, you are in full action. You listen carefully to your customers and represent them in our internal organisation. Meanwhile, you have close ties with our development team and ensure that the customer's wishes are processed as fully as possible into a solid end product. You have a strong vision of the end product and therefore have knowledge of all developments within the market. In short, you are a traffic controller on the highway of our production line.

Some of the tasks of a Product Owner:
-Preparing Agile sprints (2 weekly), leading standups, retrospectives and planning sessions.
-Facilitating the development team in its needs in order to develop properly
-Responsible for data-driven product vision and roadmap
-Communicating with customers on technical matters
-Visiting trade fairs and other events to gain the right market knowledge
-Typical week: 1 - 2 days you are at customers, other days at the office
-Lead pilot projects, especially around DMP, for all types of customers
-Give training on new products
Job requirements
What do you bring?

-You are digital minded; tools such as Slack, GSuite (Gmail, ...) speak for themselves
-Minimum of 2 years' experience in a product role at a software (SaaS) company
-Knowledge of BI (Tableau/Data studio/BigQuery)
-The right mentality to get and keep customers on board
-Excellent communication & presentation skills
-You are eager to learn and self-taught
What do we have to offer?
-Frontrow seats at a rapidly growing tech startup
-The opportunity to make your mark on the product vision of Route42
-Market-conforming salary
-Pleasant company lunch with the most delicious sandwiches
-Work in the middle of bustling Breda (easily accessible by public transport and car)
-Travel allowance
-Numerous opportunities for advancement
-Flexibility to work from home
-A top team of bright minds around you
-End of the week drinks at THE rooftop-terrace of Breda
-A professional foosball table
Are you the person who gives an energetic interpretation of working with clients, our development team and other stakeholders? Are you business driven and do you have an affinity with transport? Do you know how to find context and value and how to communicate this to your stakeholders? Then we would like to talk to you!