Customer Success Manager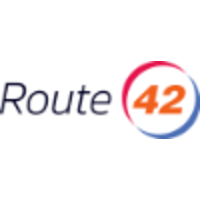 Route42
Administration
Breda, Netherlands
Posted on Tuesday, August 23, 2022
Job description
About us
Since 2015, transporters in the Netherlands have been getting more out of their fleets thanks to Route42's smart technology. 'Fueled by data, driven by intelligence' is our motto. We are a high-tech SAAS scale up from Breda and make transport companies ready for the future. A future in which data and technology are crucial to driving sustainably, efficiently, and safely.

The young and ambitious team at Route42 consists of around 15 people with varying experience and backgrounds. But what they all have in common is passion. Passion to make a difference. Passion to be innovative in a traditional market. Passion to move themselves, Route42 and the customer forward.
What do you do as a Customer Success Manager?
As a Customer Success Manager, you are fully responsible for your customer portfolio in the entire customer lifecycle at Route42 from onboarding to upsell.

It often starts with a trial period. Together with the largest customers, you define the customer objectives and ensure that they are achieved. As a true content specialist, you coach customers to get the most out of the application. Both solicited and unsolicited. You are the expert who helps the customer further in the use of new functionality. Because you proactively think along, customers want to use more of our services and the product and our flows become better for all customers.

Depending on your experience, you take the lead in the Customer Success Team and are responsible for the largest Key Accounts.
and further:
-You are responsible for the relationship with your customers and make sure it is top-notch!
-Determine, together with the customer, where growth opportunities lie, to make more/better use of the technology of Route42.
-You analyse customer patterns, usage and questions to find out what follow-up actions need to be taken.
-Create content to increase interaction with the platform; and determine when and how this will reach the customer.
-Make suggestions to the product team to improve the product for all customers. The impact is real.
-In short, a broad function with plenty of opportunities for further development.
job requirements
What do you bring?

-A completed HBO education.
-You are analytical, strategic and data-driven.
-Experience with SaaS products, preferably in the field of customer success management.
You are result-oriented and an agreement is really an agreement to you. You live up to it.
-You are communicative (Dutch and English) and not afraid to pick up the phone, you have guts and take action before someone asks you to. You listen well and ask questions when necessary.
-You have a strong sense of curiosity and perseverance and the urge to continuously improve yourself.
-A winner's mentality that allows you to exceed your targets.
What we have to offer?
-Front row seats at a fast growing tech startup.
-A top team of bright minds and great customers.
-The opportunity to make your mark on the further growth of Route42.
-Many opportunities for growth.
-Pleasant company lunch with the tastiest tosti's.
-Free libations on our roof terrace.
-Working in the heart of bustling Breda (easily accessible by public transport and car).
Finally
Can you identify with the above? Then respond quickly to this vacancy!