Freelance Graphic Designer - Romania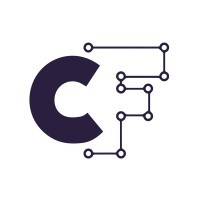 Creative Fabrica
Design
Romania
Posted on Saturday, November 18, 2023
We're Creative Fabrica, a fast scaling tech start-up from Amsterdam.
Our mission
Enable creativity by giving access to everything related to the creative process: inspiration, learning, creating and sharing. The 'Creative Inspiration Flywheel'

This creates a self-sustaining community that lives within the Creative Fabrica ecosystem.
About the platform
We launched in 2016 as a marketplace for fonts with a subscription service. In the last 7 years we have been through tremendous growth, and we're just getting started!
We have scaled to 40 million+ monthly page views, viewing over 10 million+ listed products from 14000+ active designers.
Our focus is to create a platform for designers that enables them to offer exceptional high-quality content. We make their products searchable in unique ways. This allows our customers to speed up their workflow, allowing them to focus on what they love most: Creating.
Job Description
We're growing fast. You will help us grow even faster!
What will you do?
We are looking for somebody who loves designing. In this role, it's what you will do all day. You are creative and can produce high-quality designs at a consistent pace. You understand that diversity and originality in design are important when creating elements for a broad international audience.
Your primary responsibility will be to create a range of design templates using our internal design tool as well as creating additional design elements. This role requires a blend of creativity and technical skill.
Key Responsibilities:
Design a variety of templates, for example, invitations, social media posts, and flyers
Create additional graphic elements like frames, corners, borders, and animated GIFs
Use a variety of design tools effectively to produce high-quality, original designs.
Regularly update and expand the design offerings based on trends and user feedback.
Your profile
Proficient in using advanced graphic design tools.
Skilled in creating a wide range of design templates and elements.
Ability to interpret creative briefs and translate them into compelling visual designs.
Strong understanding of design principles, especially for digital and print media.
The capability to create animated graphics, such as GIFs, is highly desirable.
You love graphic design
You are able to follow and create original designs from instructions
You can use Adobe Illustrator, Photoshop, and/or other professional design tools
You can communicate effectively in English (written and spoken)
You are an independent worker
You can work fast while producing high-quality designs
Nice to have
Knowledge of current design trends
Experience freelancing
Get in touch! We'd love to speak to you.
You can apply by clicking the "Apply now" button.
Creative Fabrica is an equal opportunity employer. We celebrate diversity and are committed to creating an inclusive environment for all employees.
Interested in roles similar to this? Subscribe to our newsletter and get notified about new relevant openings!