SEO Outreach Specialist Freelancer (Romania)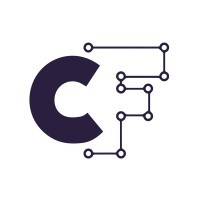 Creative Fabrica
Marketing & Communications
Romania
Posted on Saturday, November 4, 2023
We're Creative Fabrica, a fast scaling tech start-up from Amsterdam.
Our mission
Enable creativity by giving access to everything related to the creative process: inspiration, learning, creating and sharing. The 'Creative Inspiration Flywheel'

This creates a self-sustaining community that lives within the Creative Fabrica ecosystem.
About the platform
We launched in 2016 as a marketplace for fonts with a subscription service. In the last 7 years we have been through tremendous growth, and we're just getting started!
We have scaled to 40 million+ monthly page views, viewing over 10 million+ listed products from 14000+ active designers.
Our focus is to create a platform for designers that enables them to offer exceptional high-quality content. We make their products searchable in unique ways. This allows our customers to speed up their workflow, allowing them to focus on what they love most: Creating.
Job Description
We're growing fast. You will help us grow even faster!
What will you do?
We are seeking a talented and motivated Outreach Specialist to join our remote freelance team. This role provides a unique opportunity to work with one of Amsterdam's fastest-growing tech startups, operating within a large marketplace comprising millions of pages. As an Outreach Specialist, you will be responsible for identifying opportunities on external websites, leveraging our valuable content to enhance their offerings, sourcing contact information for potential partners, initiating and nurturing relationships through engaging emails, and securing high-quality backlinks to expand our online presence.
Responsibilities:
Partnership Identification: Receive and review lists of websites, bloggers, and influencers to explore partnership opportunities.
Content Relevance Assessment: Analyze the content on our website to identify relevant and high-quality pages that could add value to the partnership.
Contact Information Discovery: Utilize various tools and methods to find the email addresses of the website administrators, content owners, or individuals responsible for the pages.
Crafting Engaging Emails: Creating compelling and personalized outreach emails explaining the value of the partnership and showing our relevant content. Maintain a professional and persuasive tone to encourage collaboration.
Relationship Building: Build and nurture relationships with website owners, bloggers, and content managers to establish trust and facilitate agreements.
Negotiation and Follow-Up: Negotiate the terms of the partnership, including anchor text and placement. Follow up with contacted individuals to ensure successful collaboration and monitor compliance.
Backlink Acquisition: Securing high-quality backlinks to improve our website's search engine ranking and visibility.
Performance Tracking: Utilize outreach tools and software to track email performance and response rates.
Your profile
Previous experience in email outreach, link-building, sales, or a similar role
Familiarity with outreach tools and platforms, including Buzzstream, Hunter, Voilanorbert, etc is a plus
Excellent written communication skills and the ability to craft persuasive emails
Availability to work 40 hours a week
Self-driven and capable of working independently to accomplish tasks
Results-oriented mindset with a proven ability to meet targets
Strong interpersonal skills and the ability to build and maintain relationships
Strong attention to detail
Nice to have
Experience in a scale-up environment
A passion for design and crafting/DIY
Get in touch! We'd love to speak to you.
You can apply by clicking the "Apply now" button.
Creative Fabrica is an equal opportunity employer. We celebrate diversity and are committed to creating an inclusive environment for all employees.
Interested in roles similar to this? Subscribe to our newsletter and get notified about new relevant openings!