Strategy & Operations Associate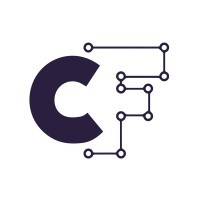 Creative Fabrica
Operations
Amsterdam, Netherlands
Posted on Wednesday, October 4, 2023
We're Creative Fabrica, a fast scaling tech start-up from Amsterdam.
Our mission
Enable creativity by giving access to everything related to the creative process: inspiration, learning, creating and sharing. The 'Creative Inspiration Flywheel'

This creates a self-sustaining community that lives within the Creative Fabrica ecosystem.
About the platform
We launched in 2016 as a marketplace for fonts with a subscription service. In the last 7 years we have been through tremendous growth, and we're just getting started!
We have scaled to 40 million+ monthly page views, viewing over 10 million+ listed products from 14000+ active designers.
Our focus is to create a platform for designers that enables them to offer exceptional high-quality content. We make their products searchable in unique ways. This allows our customers to speed up their workflow, allowing them to focus on what they love most: Creating.
Job description
We are growing. Fast. You will help us grow even faster.
As the Strategy & Operations Manager you will be responsible for driving the strategic direction and operational efficiency of Creative Fabrica. With our investments in AI, Creative Fabrica's traditional business model is being reshaped, with large operational implications.
This role will involve developing and implementing strategies, optimizing processes, and managing cross-functional projects to support our growth. In this role, you will play a pivotal role in bridging the gap between strategy and tight execution. You know how to think strategically and have a data driven approach to any business problem. You communicate sharply and you can influence any member of the organization. Also, you know when it's time to roll-up your sleeves and make things happen. More importantly, you enjoy it.
This is a broad role, with a 360 understanding of the company. In this position, you will report directly to Thomas, our COO.
Main responsibilities & tasks:
Operational Excellence (~60%)
Streamline and optimize existing business processes to enhance efficiency, productivity, and cost-effectiveness.
Identify key performance indicators (KPIs). Implement performance measurement systems and report on progress to senior management.
Perform the necessary analysis to get a detailed understanding of processes and dynamics at hand.
Project Management (~20%)
Lead and oversee cross-functional projects and initiatives to ensure timely and successful completion.
Strategic Planning (~10%)
Conduct market research and analysis to identify opportunities and threats in the industry.
Create actionable strategies to drive business growth, diversification, and market expansion.
Internal & external comms/stakeholder management (~10%)
Work with the Executive Team in the preparation and management of Internal Communications (All Hands, Leadership Meeting, …) and External communications (Board meetings, …)
Working at Creative Fabrica
At Creative Fabrica we look for and work with individuals who are passionate about what they do, not just as a job, but as a craft. We believe our technology will make or break the company, and this is why we are hiring only exceptional talent. In return, we give you trust. This means that you will work on code that hits millions of eyeballs each month. We move fast, and we trust you and your skills.
The kind of person we are looking for
Data Analysis & Problem Solving: Ability to solve any business problem by using a data driven approach. SQL is a big plus. You love tools.
Strategic Thinking: Ability to analyze complex situations, anticipate future trends, understand the big picture.
Communication: Excellence in communicating, strong interpersonal skills and the ability to influence others at each level of the organization.
Project Management: Ability to manage multiple tasks and deadlines simultaneously.
Results-oriented mindset: Biased towards action, with a track record of achieving and exceeding objectives.
Detail Oriented: Excellent attention to detail and to quality of the deliverables.
Required Soft Skills
Autonomy: You are hands-on, and can work independently to get the job done.
Adaptability: Ability to quickly adapt to feedback from the market and new methodologies as they are introduced.
Proactivity: Taking the initiative to improve processes and quality of work where possible, within the playbook guidelines.
Time Management: Excellent organizational and time management skills to balance multiple tasks effectively.
Positive Attitude: Maintaining a positive and enthusiastic attitude, contributing to the overall team morale.
Nice to have
Industry Experience: While not necessary, having some background or experience in your specific industry could be beneficial and allow the candidate to hit the ground running.
Multilingual: The ability to speak more than one language could be a valuable asset for future country expansion.
Let us take care of you
Competitive Compensation: We believe that hard work, skills and ambition should be fairly compensated.
The best tools and stylish kit: Laptop. Check. Collaboration tools. Check. Killer accessories. Check.
Flexibility: 30 remote days per year. Need a change of scene? Take your laptop, pack a bag and work from the woods, your parents' place or the beach.
Awesome Office: Based in a beautiful office in the centre, working here means delicious lunches in the garden, Friday beers at our local bar, and access to our own CF library.
TGIF: Work Life balance is important - we work hard together, and we have fun together. On Fridays we turn on the speakers, and start celebrating the weekend.
Get in touch! We'd love to speak to you.
You can apply by clicking the "Apply now" button.
Creative Fabrica is an equal opportunity employer. We celebrate diversity and are committed to creating an inclusive environment for all employees.
Interested in roles similar to this? Subscribe to our newsletter and get notified about new relevant openings!