Product Owner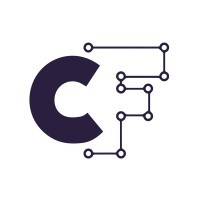 Creative Fabrica
Product
Amsterdam, Netherlands
Posted on Wednesday, April 26, 2023
We're Creative Fabrica, a fast scaling tech start-up from Amsterdam.
Our mission
Enable creativity by giving access to everything related to the creative process: inspiration, learning, creating and sharing. The 'Creative Inspiration Flywheel'

This creates a self-sustaining community that lives within the Creative Fabrica ecosystem.
About the platform
We launched in 2016 as a marketplace for fonts with a subscription service. In the last 6 years we have been through tremendous growth, and we're just getting started!
We have scaled to 40 million+ monthly page views, viewing over 10 million+ listed products from 14000+ active designers.
Our focus is to create a platform for designers that enables them to offer exceptional high-quality content. We make their products searchable in unique ways. This allows our customers to speed up their workflow, allowing them to focus on what they love most: Creating.
Job description
We are growing. Fast. You will help us grow even faster.
In Product, we are responsible for Creative Fabrica's core platform. We find out what our customers', designers' and internal users' current challenges are, and discover new opportunities! We come up with effective solutions that are valuable (that our customers choose to buy or use), viable (that work within the constraints of the business), usable (that the user can easily navigate) and feasible (that our engineers have the skills, time and technology to implement).
Responsibilities
Work with internal stakeholders to define the product backlog and create actionable user stories for the development teams.

Groom and prioritize the work in the backlog, together with the Head of Growth.

Work in close relation in the Growth team to implement growth techniques in the product.

Attend and lead daily stand-ups.

Work together with the data team on measuring impact.
All of this while taking a holistic perspective of the business and with our ultimate end goal in mind, which is taking care of our users ❤️
Working at Creative Fabrica
At Creative Fabrica we look for and work with individuals who are passionate about what they do, not just as a job, but as a craft. We believe our technology will make or break the company, and this is why we are hiring only exceptional talent. In return, we give you trust. This means that you will work on code that hits millions of eyeballs each month. We move fast, and we trust you and your skills.
The kind of person we are looking for
3+ years of experience in product roles.

Experience with an agile working environment and practices.

Strong technical background or you have worked on a delivery of a very technical product.

Experience working in scale-ups.

Excellent stakeholder management skills.

Proactive attitude.

Detail-oriented
Competitive Compensation: We believe that hard work, skills and ambition should be fairly compensated.
Flexibility: 30 remote days per year. Need a change of scene? Take your laptop, pack a bag and work from the woods, your parents' place or the beach.
The best tools and stylish kit: Laptop. Check. Collaboration tools. Check. Killer accessories. Check.
Awesome Office: Based in a beautiful office in the centre, working here means delicious lunches in the garden, Friday beers at our local bar, and access to our own CF library.
TGIF: Work Life balance is important - we work hard together, and we have fun together. On Fridays we turn on the speakers, and start celebrating the weekend.
Get in touch! We'd love to speak to you.
You can apply by clicking the "Apply now" button.
Creative Fabrica is an equal opportunity employer. We celebrate diversity and are committed to creating an inclusive environment for all employees.
Interested in roles similar to this? Subscribe to our newsletter and get notified about new relevant openings!